Dear Friend,

Welcome to our 2018 Annual Report! This year's theme is "A Time of Firsts." Crossroads of Western Iowa accomplished a major first: a merger with two other nonprofits. Through it all, our employees didn't miss a beat in the continuation of services to our Clients.
We provided services to nearly 600 adults with disabilities. WOW! It makes me so proud to see that number. Thanks to each one of you for helping to make this happen. Your support is what allows us to achieve our mission of empowering individuals to seek out opportunities for an enhanced quality of life.
We decided to try something different with the layout of this year's annual report. We wanted to provide an opportunity for you to reference and reflect upon this publication throughout the coming year. What better way to do that than putting it into a calendar format? I'd encourage you to hang it in your cubicle, office or kitchen. I have no doubt all the happy faces reflected throughout will bring a smile to your day.
As we approach the New Year, please keep Crossroads in mind as a nonprofit you'd like to continue supporting. Visit our website to see how easy it is to make an online donation. If you're doing your shopping with AmazonSmile, choose Crossroads as your charity of choice. Or, TAGG us in your purchases with local participating businesses. Learn more by visiting us on Facebook, Instagram or Twitter.
All my best,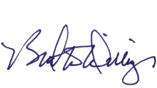 Brent Dillinger
CEO, Crossroads of Western Iowa